Science Fiction in the News Articles
related to the works of
Harley S. Aldinger
Very little seems to be known about this guy.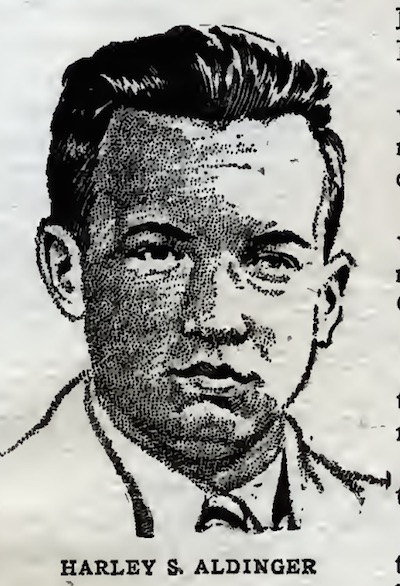 (From Science Wonder Stories)
Science fiction in the News articles describe real-world events that relate to the ideas and inventions in sf novels and movies. Select a news article:
Russian Space Garden

'We saw the gardens, flooded with artificial sunlight...' - Harley S. Aldinger, 1932.

New on Site
HUD Glasses
( 1/10/2021)
Lunar Advertisement
( 1/3/2021)
Ultra-Light
( 12/5/2020)
Mechanical Consciousness
( 12/1/2020)
Glass Dome
( 11/25/2020)
Autonomous Assassination Drone
( 11/15/2020)
Tele-Photophonic Attachment
( 11/15/2020)
Telephone Funnel
( 11/12/2020)
Open-Air Moving Picture Shows
( 11/11/2020)
Ray gun
( 11/10/2020)