Murray Leinster:
Science Fiction Technology and Ideas
Murray Leinster (b. 1896 - d. 1975) was the nom de plume of William Fitzgerald Jenkins, born in Norfolk, VA. He served in WWI in the Army, also serving in WWII in the Office of War Information. His science fiction output was voluminous, starting in 1919 and continuing until 1970; he used the Leinster name almost exclusively for sf writing (except of course for A Logic Named Joe, which he wrote under the name Will F. Jenkins).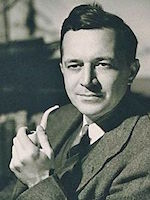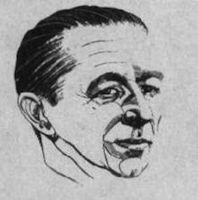 (Murray Leinster)
He won a 1956 Hugo for Exploration Team and a retro-Hugo in 1996 for First Contact.

New on Site
Personality-Construct (Lazarus)
( 11/25/2023)
Airchair
( 11/25/2023)
Meteor Hulls Ship
( 11/24/2023)
Meteor Particles (Sand Blast)
( 11/22/2023)
Asteroid Lanes (Blasted)
( 11/22/2023)
Brain-Plate
( 11/12/2023)
Robot-Boss
( 11/12/2023)
Nowhen
( 11/11/2023)
Black Bag
( 11/10/2023)
Ball-Taxi
( 11/1/2023)