Clifford Simak:
Science Fiction Technology and Ideas
An inventive and thoughtful author, American author Clifford Simak (b. 1904 - d. 1988) worked with newspapers in the Midwest during the 1930's. He won many awards for his work in the field of science fiction including several Hugo awards (one of them for Way Station) and a Nebula award. Given SFWA Grand Master Award in 1977. The Horror Writers Association made him one of three inaugural winners of the Bram Stoker Award for Lifetime Achievement.

"Gave up the idea of going out west and becoming a cowboy after I spent four years riding a horse to a small town high school, five miles each morning and eve- ning. Attended normal school after that and taught rural school for several years. Went to the University of Wisconsin, majoring in journalism. Learned more about newspaper work in the first few weeks of actual work on a northern Michigan semi-weekly than I did in all the time I spent at university.

Married in 1929. No family unless you count our Scottie pup, Hoot Mon Tyke. Byline on stories really should include Mrs. Simakís name as well, for she acts as critic and typist. Tells me which stories will sell, those that wonít. She hasnít missed yet!"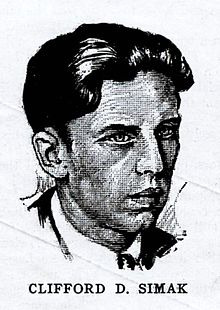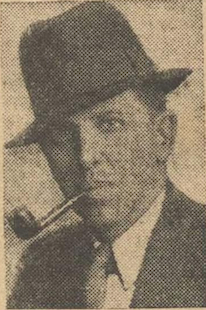 (Clifford Simak)

New on Site
Autobus
( 10/1/2023)
Water Brain Fountain
( 9/25/2023)
Artibase
( 9/25/2023)
Cold-Beam
( 9/20/2023)
Simulacrum (Sim)
( 9/20/2023)
Space Fleet
( 9/15/2023)
Gravity Neutralizers
( 9/15/2023)
Chest-Lens
( 9/10/2023)
Robot-Deranger
( 9/10/2023)
Space Navy
( 9/6/2023)